What is the cheapest self storage solution?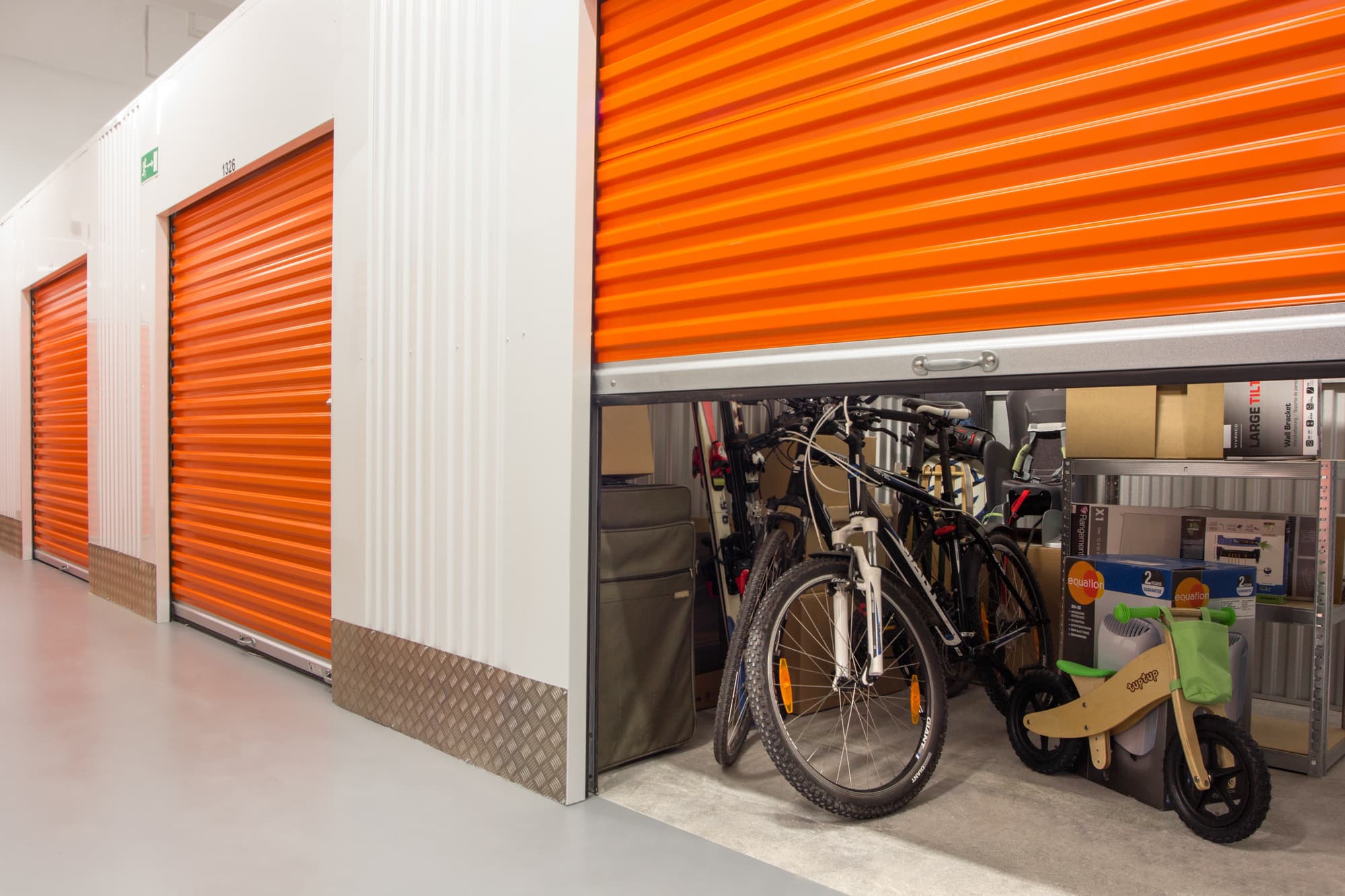 If you're looking for storage companies that suit your budget, it's best to understand the different storage options available. When you're looking at self storage London prices can fluctuate considerably, which can have a serious impact on your budget. With that in mind, are there options besides the traditional self storage methods that can still keep your belongings safe?
The answer is yes, and it's a cheap long term storage option in the form of Ants Removals container storage services.
Why might you need self storage?
Self storage can be necessary for several different reasons. Student storage is popular for students who are moving or trying to find new accommodation, for example. Similarly, business storage options are a viable method of controlling your stock overflow, ensuring you have a safe and dry place to keep your excess stock that's also easily accessible. Suppose you're in the middle of a house move. In that case, container storage offers you a convenient and affordable place to store your belongings for as long as you need them and can considerably lower your overall house move storage costs.
Are container storage units safe?
Yes. Just because you're looking for the most affordable storage units doesn't mean you should be satisfied with a subpar storage solution. Remember that containers are designed to keep goods safe on ships as they travel around the world. They're intended to remain watertight and windproof even in strong sea storms, so general rain and weather will not present any problems. This means that you can remain confident a container unit will keep your belongings safe, even if it's not as expensive as some other storage options. As such, container units become suitable for storing all manner of items.
We only invest in the highest quality storage containers for our clients to use to ensure we can offer unbeatable security and weather protection levels. That means you're guaranteed a clean, dry, and protected storage space for your belongings.
Is container storage flexible?
Absolutely. Storage facilities offer their customers a great degree of flexibility, and our container storage options are no different. The process couldn't be easier. We'll arrange for your container to be packed with your belongings in the safest possible way. We're highly experienced removals and storage experts, so you can rest assured that we will treat your property with the utmost respect. We use high-quality packaging and wrapping materials, and our expert team handles all wrapping.
Once it has been loaded, your container will be secured and stored. The next time you want to add or remove anything from the container, all you have to do is contact us, and we'll get it ready for you. It's one of the simplest and most convenient storage options imaginable because the service is entirely tailored to your needs and requirements. Your belongings will remain completely safe while in storage and will not be touched until the container is opened for you once more.
That means you can store anything you want to be secure in the knowledge that they will keep it as safe as possible. Whether it's furniture from your property while moving house, belongings you want to be kept safe while you find student accommodation or your valuable business stock, it will all be kept securely.
Why are container storage units cheaper?
So why do containers make such cheap storage units? The first thing to consider is that building a storage unit is expensive, whereas the cost of a container itself is much lower. Then you have to think about the fact that container units are designed to be stored safely and tightly together – this means we're able to safely store a larger number of containers in a smaller area.
Ultimately container storage units are cheaper for us to use and operate, which means we can pass those savings on to you, our clients. Though they are cheaper than traditional storage units, they offer nothing in the way of compromise in terms of the safety of your belongings or the convenience with which you can access them. Container storage units are completely safe and secure.
Arranging your container storage unit
If you're looking for cheap but reliable storage units in London, you should think about container storage. It offers you a completely flexible approach to storage, regardless of what you need to store. Whether it's your furniture, clothes, belongings, collectables, or business stock, you'll be more than happy with our container storage services.
At Ants Removals, we have a great deal of experience in all matters relating to the packaging and protection of belongings. Our team is well versed in removals and storage services, which should offer you peace of mind that we will pack your possessions to the best possible standard. When you want to retrieve your items or store something else, all you need to do is let us know, and we'll take care of the heavy lifting for you.
For more information about how container storage units could benefit you or get a cheap storage unit quote, contact Ants Removals today.