If you are searching for house moving companies in North London, you need a company which makes your move as simple as possible. From Ants experience, we know that one of the key concerns our customers have is how to pack everything quickly and safely, especially when valuable items are involved. Hence we decided to put together a packing guide to make things easier for all our customers.
As one of the leading UK and international home moving companies, Ants know that the key to a quick and simple move is in the preparation and planning. Which is why we are able to offer a flexible service from the supply of packaging materials to packing everything ourselves.
If you are choosing to pack items yourself, instead of using a removal company in North London, Ants are happy to advise on the best way to organise, store and pack efficiently, and our packing guide should give you a good head start.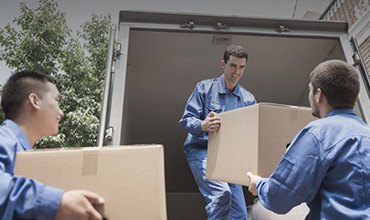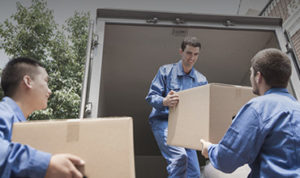 Plenty of packing materials
Ants also supply packing material, from tape and boxes to bubble wrap and heavy-duty plastic sacks. The last thing you want is to run out of packing tape on the day of the move. It is important to have sturdy boxes, especially if they are carrying breakable items. Bubble wrap/soft paper is essential for fragile items and many people use much more than they expect.
Label cartons with contents
When it comes to moving, the attention is in the detail. By clearly labelling boxes and making an inventory of exactly what is in each box, it will make unpacking quicker. When everything arrives in your home, it can help to know exactly where the essentials are, such as cutlery and bedding. It may feel like you will remember everything but, with so much happening it can be easy to forget especially when the boxes are all similar.
Pack efficiently
Think about the rooms in your new home or office as you pack. Start with one room such as the master bedroom and pack everything from your current home, which you would like to be in the new master bedroom. This will significantly speed up the unpacking process, as everything can be dropped into the correct rooms upon arrival. As you pack, put the heavier items into smaller boxes, it will make the boxes easier to lift and unload.


Pack safely
If you fail to pack everything safely, you could be faced with breakages of fragile or valuable items. Wrap items individually with both newspaper and bubble wrap, with heavier items at the bottom of the boxes. The key to ensuring the items then arrive safely is to not overfill or underfill the boxes. If it is overfilled the weight could cause breakages but, underfilling will mean a box can be crushed when stacked.
Important items
Any items which are essential such as, passports, certificates, bank documents, cash, sentimental items and valuable jewellery should be kept with you. By packing these items together and bringing them to your new home yourself, you will have the peace of mind that these often irreplaceable items will be safe.
Regulations
All removals companies have a list of items which cannot be transported within their vehicles. It is important not to pack anything which is hazardous, explosive or flammable as it is illegal for us and many other companies to carry them. If you do have these kinds of items to transport there are designated couriers who can do this, they will be able to provide appropriate packaging materials.
With so many house removal companies in North London, we know how important it is to go above and beyond our customer's expectations. Which is why we offer a variety of additional services, such as home surveys, packing and furniture disassembly. If you would like some more tips on how to make a house removal in North London as stress-free as possible, in addition to our packing guide, please contact us.