The Cost of Moving A House in 2021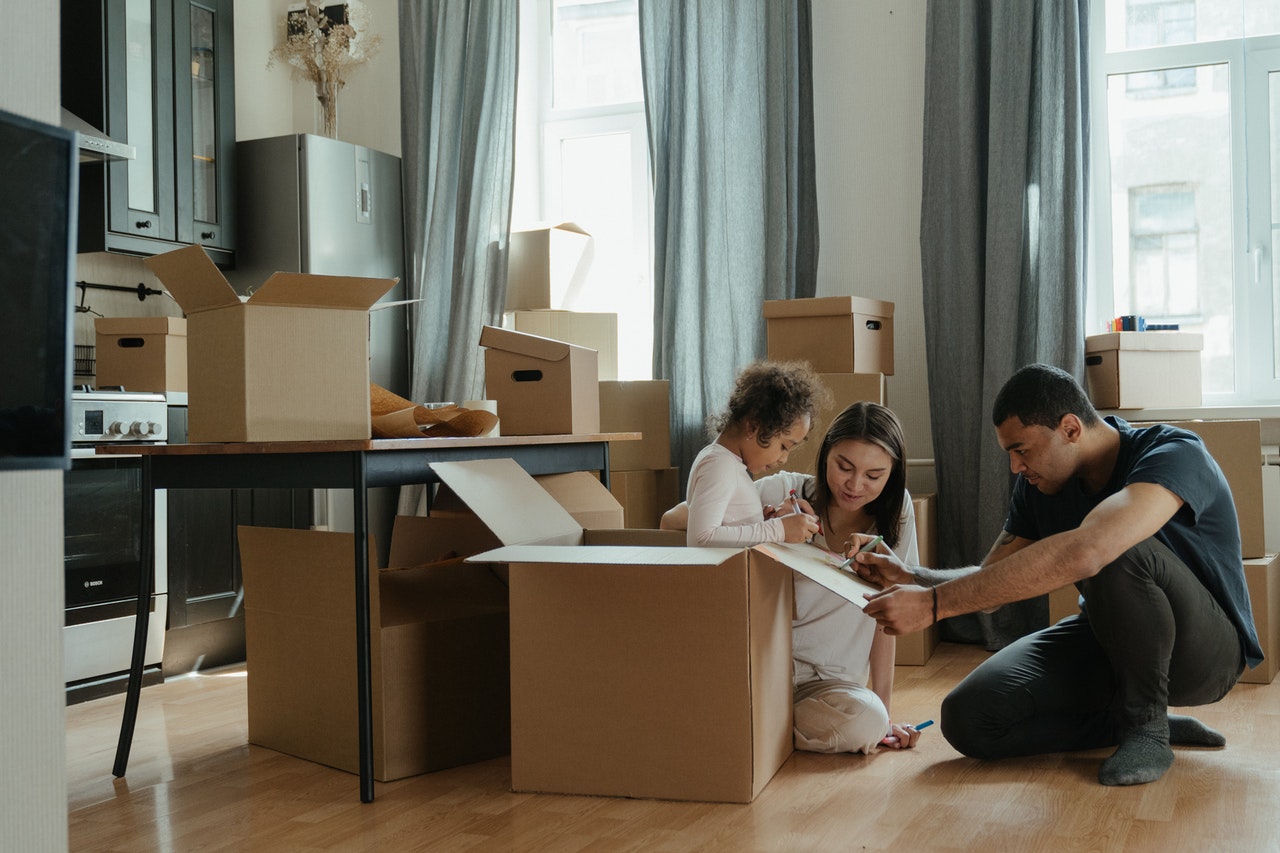 Are you considering moving, but are unsure of where to start or what the costs might be? As the cost of moving can be a considerable one, we will try our best to summarise and give you the closest estimate with up to date prices.
So what is the real cost of moving in 2021?
Whether you are about to get on the housing ladder for the first time or are a long-term homeowner, you can use this information to get an idea of what your proposed move may cost you.
You may be surprised to find that the average cost of moving is now estimated at over £9,500. The following are based on the average property prices in 2021 according to the UK House Price Index (https://landregistry.data.gov.uk/app/ukhpi) and includes the fees that you will have to cover in order to move.
The Cost of Buying a Property
Stamp Duty –  £2,306
Property Surveyor £550
Conveyancing £1,134
Valuation Fee £250
Buying Total: £4,240
Here is a simple explanation of the costs involved:
Stamp Duty
The Stamp Duty (SDLT) is a tax in England and Northern Ireland which is due when you purchase a property above £125,000. During the Covid-19 lockdown Government changed the threshold to £250,000 in order to help the housing market. However, as from 30 September 2021, this incentive is no longer in place and the rate of Stamp Duty goes back to £125,000.
SDLT is due within 30 days of contract completion and this will almost always be dealt with your purchasing Solicitor. There are 5 bands of Stamp Duty, according to the property purchase price. You can find more information about Stamp Duty and how to work out the exact amount due by visiting the Stamp Duty Land Tax official page here (https://www.gov.uk/stamp-duty-land-tax/residential-property-rates)
Property Survey
The cost of a property survey can range anywhere from £300 to well over £1,000. The price is very much dependent on the price and size of your property. Based on the average UK property price for flats as well as houses of between £100,000 and £250,000 you can see the likely average cost of the most popular surveys below:
HomeBuyer Report £500
Building Survey £700
Valuation Survey £400
You can find more information and detailed explanation of what each one covers as well as the differences between them by clicking here.
Property Surveys can be very useful when buying a property for finding any defects or major structural issues that aren't always obvious and they are mandatory if you a purchasing a property with a mortgage.
Deposit
When agreeing a sale, you will also agree on the amount of deposit that you would pay to your Solicitor when you exchange contracts. By paying a deposit you are committing to purchasing the property or you stand to lose it if you do not honour the contract.
Deposits can vary in size and are generally between 5% and 10% but can be as much as 50%. You are also more likely to get a much better deal with your mortgage if you have a larger deposit.
Valuation Fee
This is generally required if you are purchasing your property with a mortgage. It essentially confirms to your mortgagor that you are paying the right market price for the property. Typical valuation fees can range anywhere from £125 to over £400. Some companies also offer free valuations as part of an incentive to take out a particular mortgage deal. Your Mortgage advisor should be able to give you more information on this.
Solicitor's Fees
You can reasonably expect to pay in the region of £1,200 in solicitors fees as of September 2021 for a typical freehold property in the UK.
It does not, however, include any disbursements such as (please not that these are only cost indications and can vary considerably depending on your situation:
Search Fees £250 Land Registry Fees up to £1,000+
The Cost of Selling a Property
Estate Agents £3,000
Conveyancing £1,000
EPC £80
Selling Total: £4,080
Estate Agents
The main job of an estate agent is to market your property to prospective buyers and provide informative viewings. The are usually instrumental in negotiations between you and the buyer to make sure you get the right price.
Agents fees can vary dramatically, from online agents'c fees starting from only about £300 to a hight street ones charging between 1% – 2.5% of the achieved sale price.
Energy Performance Certificate (EPC)
The EPC was introduced in order to show the prospective buyer how well your house is insulated and provide an energy efficiency rating. It will also highlight whether the given rating can be improved by suggesting practical solutions.
EPC's are mandatory for every property on the market and the fees range between around £60 – £120 depending on the local assessor's prices.
Capital Gains Tax (CGT)
You do not need to worry about capital gains tax (CGT) if you are selling your main home. CGT is applied when you sell a property such a rental property or a holiday home and only if you make a profit on the sale of more than £11,100.
Selling Total: £4,080
General Moving Costs
Removal Company £1,200
Postal Redirection £ 48
General Total: £1,248
The Total average cost of moving your home is £9,568
If you are looking for UK and Europe-wide removals and storage solutions based in London get in touch with us and we'll find the best and most cost-effective solution for you.
For a free quote please click here.