Why Ants?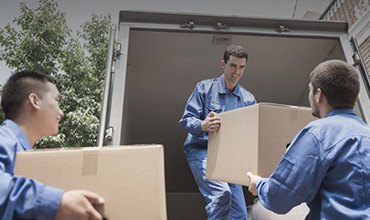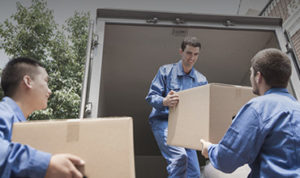 With over three decades of experience in home and business removals, Ants Removals is well-known across North London for the quality, efficiency, and the pricing of our all-in-one removals service. Our fleet of red removal vans is a familiar sight in the capital and has just been joined by its new yellow member – our first electric removals van. Whatever your requirements are for removals North London, you can call us today on 020 8807 3721, and we will have the solution for you with the best removal quotes North London.
Removals service
House removals are the cornerstones of our company. Ants has been providing a top-quality office and house removal service for generations, all across the UK and internationally. We offer an end-to-end service that cannot be beaten, tailoring your house removal to suit your individual needs, and to ensure your moving day goes without a hitch. We take into account your budget, your timescale, and your family circumstances to create a removal plan that is unique to you and your situation.
Man and a van
Perhaps you only need to move a few items, or are only moving a short distance, and feel that a full removal service won't be necessary. We understand, and that's why we offer a professional man and a van service who will provide you with an extra pair of hands (not to mention a suitable set of wheels) to get you into your new home with the minimum of fuss.
Packing service
On the other end of the scale, perhaps you have a load of items and furniture that needs transporting to your new home. Not only do we have the vans and the professional, helpful staff to all the lifting and carrying for you, we will even do your packing for you.
At Ants Removals, we know from first-hand experience just how stressful moving home can be, and that the physical act of packing a lifetime's belongings into boxes and crates can be an emotional task for anyone. For some, packing is a cathartic exercise, acting as a kind of release for the tension that can build up as moving day gets closer, and it's something they want to do themselves. That's great, and we can help you there too, providing all the materials you need for packing your belongings away before our professional removals team transports them swiftly and safely to your new home.
On the other hand, perhaps you would prefer for us to do the packing for you. We offer a full and comprehensive packing service, packing up all of your property before loading it on one of our vans for the big day. Not only will you save yourself the effort of packing things up, you'll help reduce the stress of the move itself, safe in the knowledge that everything has been packed up by professionals, ready for transit by one of the best removal companies North London.
Storage service
And what about the other end of the move? You might not want all your property turning up at your new house on moving day, for whatever reason. Maybe it's only a short-term move, or there's decorating and renovation to take care of before you bring everything back in. Whatever the reason, with our safe and secure storage vaults standing by, we can take care of it.
When storing your goods at one of our storage units North London, we always use industry-standard wooden storage boxes. You can pack these yourself, or our professional removals team can do it for you. We use the same boxes, untouched, when it's time to deliver them to your new property. You can feel safe in the knowledge that, however long you need to keep them in storage, your belongings will return to you exactly as you left them. Our online calculator will even tell you how much room your items will take up in our storage facilities.
All of the above...
No removal firm does more to make sure the big day goes off without a hitch than Ants Removals. What's more, we work to your specifications, giving you a bespoke removals package that nobody will be able to beat. Whatever you need moving, we're the company to do it. Call us today on 020 8807 3721 and put us to the test.