Home Moving Guide Checklist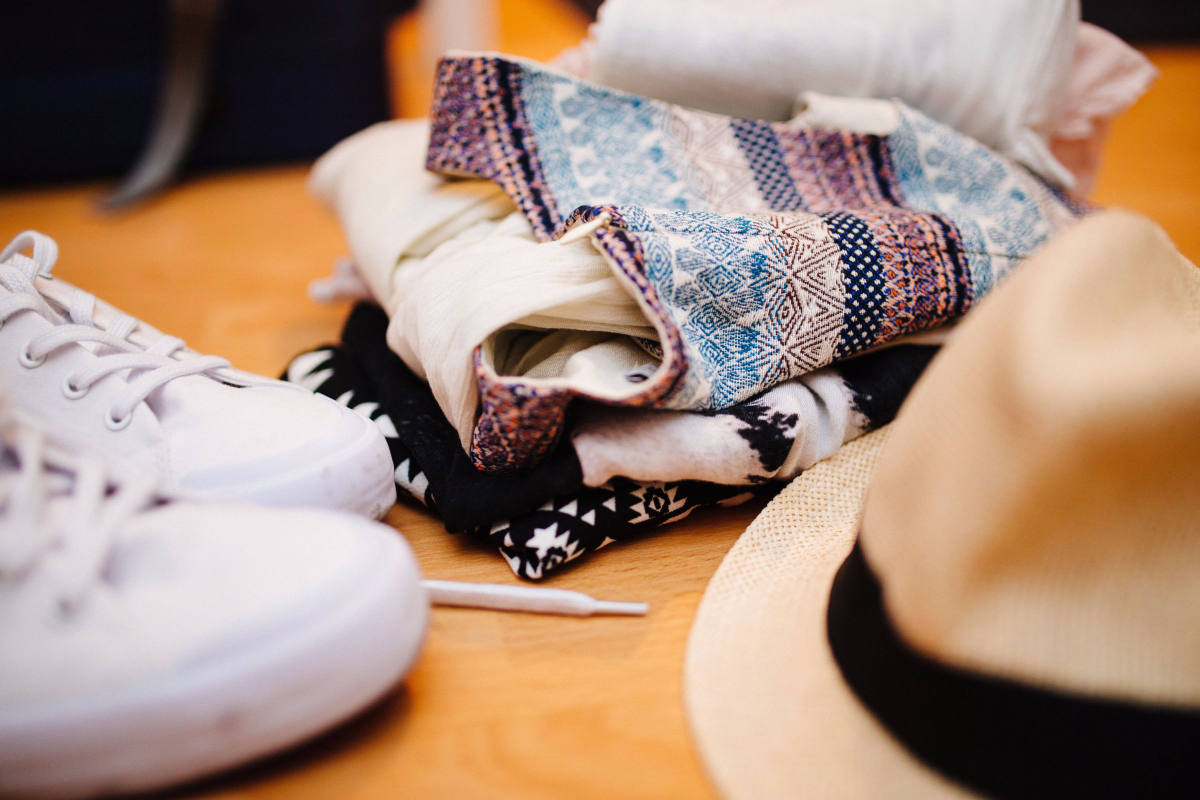 At Ants Removals, we understand that moving home is a stressful experience with so many things to consider and organise. Here's a house moving guide to make planning your house move easier and to ensure that nothing important is forgotten.
Three weeks before moving day
Start by organising for someone to look after young children and pets on the day of the move. There will be plenty for you to think about on the day without having the additional worry and stress of little kids and animals running around. It may be a good idea to book pets into a kennels or cattery overnight so that you have chance to unpack and settle in, before introducing them to their new home, so check that all vaccinations are up-to-date and that you have an adequate supply of medication for any pets that need it. If you're moving to a new area or internationally, register your pets with a vet near to your new home.
Use your house move as an opportunity to get rid of any clutter that you don't want to take with you, or use a storage facility as an alternative. Unwanted CDs, DVDs, clothes, and books could go to a local charity shop, and larger items of furniture would be welcomed by recycling charities that will come to collect them too.
Think about emptying your freezer. You will need to defrost your freezer before the move so it's sensible to use up as much of what's in there as possible to avoid waste. The same applies to the small freezer compartment in your fridge.
Two weeks before moving day
Now is the time for you to contact your utilities and service providers to organise meter readings and service disconnection for the actual day of your move. You should also arrange to have your phone number transferred over to your new home if necessary, and find out about connecting broadband and satellite or cable services at your new address too. You may be able to transfer everything simultaneously if you use the same provider for all these things.
If you want your post redirected to your new address, contact Royal Mail and complete the necessary paperwork. If your property is likely to be vacant for any length of time, arrange for any domestic appliances to be disconnected on the date you move out. Check also that the appliances in your new place will all be connected and ready for use when you move in. If your new property has an open fire or log burner, organise for the chimney to be swept before you move in so that you know it is safe to light the fire.
If you have valuable artworks or pianos to move, make sure that you have the appropriate packing materials available and check that the house removals company are insured to handle items such as these.
Most office or home removal companies will provide you with packing boxes and labels if you are packing some of your things yourself.
Two days before moving day
Even if you are not taking your fridge and freezer with you when you move, they must be empty, clean, and fully defrosted. If you have papers, regular magazines or milk delivered to your home, cancel them.
The day before moving day
Rather than leaving packing until the day of your move, it's sensible to pack everything except essentials the day before. Put together an overnight bag containing items like washing gear, medication, and clean clothes to tide you over until you have time to unpack everything.
Drawers can usually be left with their contents inside as long as there are no breakable or extremely heavy items inside. Tape drawers closed so that they don't slide open and spill their contents whilst in transit. It's a good idea to keep all keys, nuts/bolts, and other fittings separate in a labelled box or taped to the inside of drawers so that they don't get lost.
Put any liquids inside sealed containers. Drain any appliances such as lawnmowers and paraffin heaters that contain flammable liquids beforehand. Take down all blinds and curtains and pack them. House plants should be watered and then packed in sturdy boxes for the move.
It's worth noting that valuable items of jewellery, money etc. are not covered by most house removal companies' insurance, so pack these separately and take them with you.
Last minute things to do
Although you can leave the hard physical work to home moving companies, there are a few things that you will still have to do. Ensure that all the necessary meter readings are taken as pre-arranged. Leave a copy of these readings where it can be found easily and keep a copy of the readings for your reference. Check that the power and water supply are both turned off if no-one is moving in straight away.
Lock all windows and doors, including outbuildings, and place the keys in a labelled box out of sight in a drawer. Drop your house keys in at the estate agents if necessary.
Before leaving, make sure that you have provided the removal firm's team with your contact number and that you have theirs. Agree a time when you will meet them at your new home.
If you have any concerns or queries about your forthcoming home move, contact the helpful team here at Ants Removals.