Top 10 FAILS for Brits Moving House (and how to avoid them..)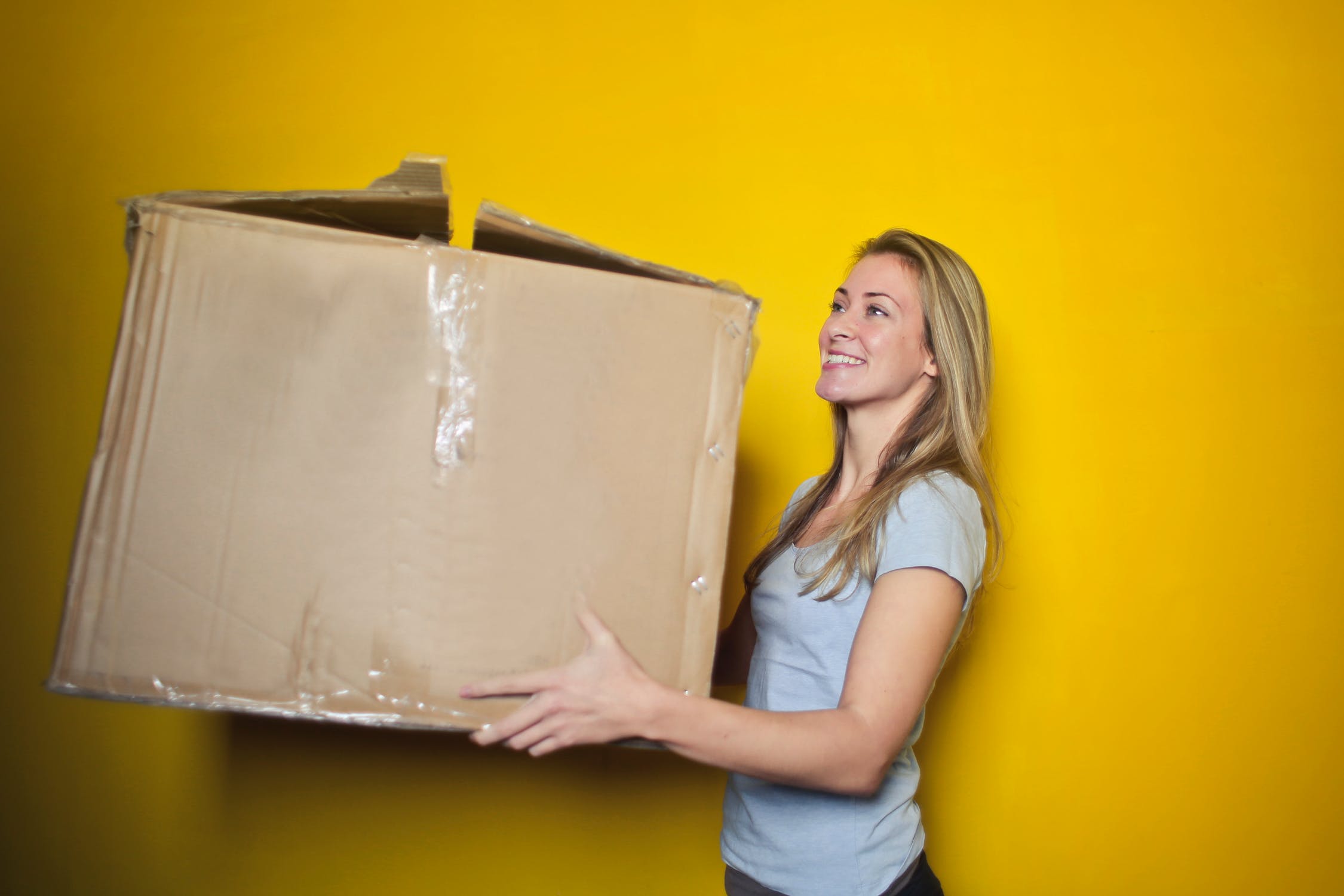 Moving house can be a stressful experience, especially when undergoing the move yourself. A recent study carried out by Happy Beds highlighted ten of the most common fails that Brits encounter when moving house. Many of these involve damage to your property and belongings, all of which can be avoided by using the professionals. Here at Ants Removals, we have all the tips and tricks to ensure a smooth move, so that these ten fails can be avoided. Read on to learn more.
1. Damaged furniture
Top of the list was damage to furniture that occurred during the move. Now, this can happen for several reasons. It may be that furniture isn't stored correctly during the move, allowing it to move around the van. It may be due to insufficient packing materials. Incorrectly moving the furniture from the home, and in and out of the van, can also damage large items of furniture.
2. Scratched walls
It's often said that scratched walls are inevitable when moving house, but is this so? The answer is no. Scratched walls only happen due to inexperience in moving items from one home to another. The last thing you need is to scratch the walls of your old home, leaving new owners feeling less than happy. In most cases, scratched walls can be avoided by simply slowing down. Less speed equals less scratches.
3. Items not being able to fit through the door
Picture the scene – you've just made your first big purchase, only to find that your new sofa is not able to fit through the front door. This is the stuff of sitcoms, and sadly in real life too. This is hilarious to watch on TV, but not so funny when it happens on removal day. This can be avoided by planning ahead and measuring doorways and your furniture well in advance. In some cases, doors may need to be removed.
4. Unable to manoeuvre furniture up or down stairs
Think of those old PG Tips adverts in which two monkeys are trying to navigate the stairs with a piano. Moving furniture up and down the stairs isn't as easy as it looks. Not only do you need strength, but the stairs need to be wide enough to easily move pieces of furniture. This task is made so much easier when each individual is a similar build and has the same level of strength.
5. Unable to move furniture around corners
Even when managing to navigate those stairs, you can experience difficulty in manoeuvring large items around tight corners. This is when the professionals really shine at their job, as they have done this task many times, and know just the right way to make this appear seamless.
6. Damaged boxes and spilled contents
None of us wants those cardboard boxes to be ripped and the contents spilt on to the removal van floor. This really is the stuff of nightmares, as not only does this take time to clean up, but contents can also be damaged. This can be easily prevented by using sturdy cardboard boxes that are specifically designed for moving home, plus stacking them securely in the van.
7. Previous occupants leaving belongings or not tidying up
This really is a pet hate for many homeowners when moving into a new home. Nobody wants to be met with an untidy property or private belongings still in the property. Ensure that the previous owners know the removal date and outline in writing how you wish the property to be left. Many individuals choose to have the new property professionally cleaned a day or two before they move in to avoid any disappointment.
8. The new home isn't ready for the move
Imagine you've set a moving date, but the new property isn't quite ready for you. What an absolute nightmare! This is when you need the professionals to help you move your belongings into temporary storage while you wait for the property to become ready. Ants Removals Limited offers temporary storage options and can make this move as easy as possible.
9. Belongings not packed up in time
This fail is down to a lack of organisational skills and preparation. You need to gather your packing equipment well before the removal day. This includes boxes, bubble wrap and crates. Pack as early as possible, ideally storing items in a designated room. Make sure to label boxes so they are easy to find in your new home. At Ants Removals Limited, we offer the various of our services. If you wish to pack by yourself, we can provide you with packing materials or we can pack only breakable items or we pack everything for you.
10. Delicate items breaking during the move
This final fail happens when those delicate items such as pottery and glass are not wrapped and packed correctly. These items need to be wrapped individually in paper and then bubble-wrap, before being placed into boxes. They should then be firmly anchored, or stacked in such a way that prevents them from moving or tipping over.
Want to find out more about our home removal services? Simply get in touch with us today.