Make some room: Our guide to getting the most out of offsite storage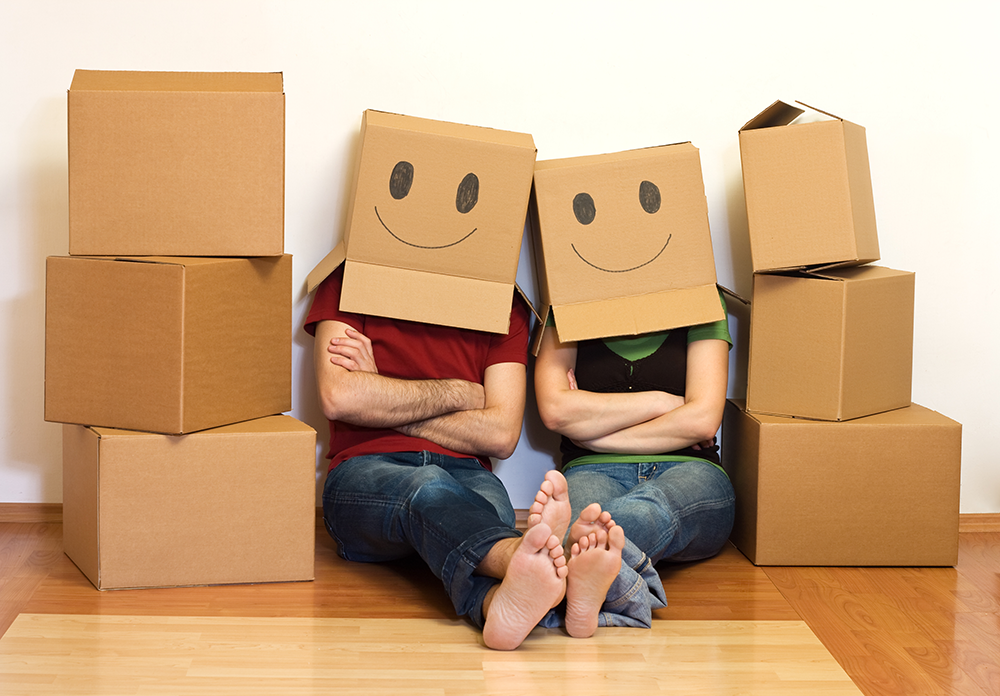 If you live in North London, or any area in the wider capital, it's likely that you've considered investing in extra storage space at some point or other. After all, few places in the country are quite as cramped and compact as London living. While we do have the advantage of better commutes, great nightlife and overflowing culture, space isn't one of the first things you think of when you live in London. So when it comes to keeping your belongings safe, without overcrowding your space, opting for offsite storage with Ants Removals might be the ideal solution to your problem.
Why you might want to store your belongings
There are many reasons why opting for the practical storage of your belongings is your top solution. From moving to smaller premises to updating furniture, sometimes there are things we can't bring ourselves to throw away. But those additional belongings don't have a place in our homes right now. That's where a storage company comes in handy, offering the ideal place to store those essential items without cluttering your space or crowding your precious living areas with additional items or too-large pieces of furniture.
There are countless reasons why individuals choose offsite storage with us here at Ants Removals as the best option for them in North London. Including:
Making space for new things
Perhaps it's furniture that's been passed down in your family but doesn't quite match with the desired style of your home. Maybe it's expensive artwork or decorations that don't fit right now, but you want them for the future. Using offsite storage can give you the room to try something new, without losing out on the things you already love.
Completing that much-needed clear-out
Whether it's collectable items, novelty purchases or even precious gifts, it's easy to become surrounded by clutter – especially if you happen to live in London, where space is even more of a premium. Starting a clear-out can be a struggle if you can't see the wood for the trees, and that's where a storage solution can be an excellent way to facilitate a more effective clearing-out process.
Downsizing without disposing of those favourite pieces
It's a well-known fact that moving to a nicer area of North London means you may have to downsize. But instead of cramming your new home with a two-bed flat's worth of furniture into a studio or one-bed apartment, investing in great offsite storage can ensure your new home remains usable, but you don't lose any of those favourite pieces of furniture in the process.
How to set yourself up for storage success
While it may be tempting to go in headfirst and get all those extra items out of sight, out of mind, taking the time to do it properly can ensure far greater success in your offsite storage experience. Here are a few things to consider to get you started:
Know what you want to pack
As with any move, knowing what you want to pack is stage one to ensuring that everything goes appropriately into offsite storage. It doesn't do you – or your storage management – any good to discover you packed something you didn't mean to six months ago, and it's now at the bottom of the pile. Make a list of what you'd like to store and tick each item off as it's put away. That way you'll be able to take note of any stowaways, and already have a nice itemised list of exactly what is in your storage unit without the need to travel there each time.
Sort your belongings sensibly
Ensure your items are carefully labelled and placed together cohesively to ensure greater success. Whether this means putting all fragile items together, storing furniture for different rooms in different 'zones', or simply packaging things so you can see what they are quickly and easily, being sensible with your belongings can pay off.
Managing long-term storage effectively
You've decided on what you're storing, and how you're doing to store it. The final step in the process is managing that offsite storage in the long-term, especially if you plan to make use of that particular option for years to come. Here are just a few of the ways that we have seen storage managed effectively over time at Ants Removals, beyond that first move:
Put things back where you found them
It may seem obvious, but if you only need something temporarily – paperwork or a seasonal piece of furniture, for example – put it back where you found it. Otherwise, every single time you need something you'll find yourself digging around for the same thing. That kind of frustration isn't necessary and can be easily solved by ensuring everything has its place within your storage, and that's exactly where it remains.
Don't allow your storage to become disorganised
Storage units aren't just a one-time thing; often, they have a great deal of use over time, which is what makes offsite storage such a great addition to any North London resident. But if you're planning to add to the items in storage, maintaining your organisation is as easy as continuing to follow the plans you already put in place.
Extend your storage time if needed
We often consider storage to be a completely temporary solution, but for many London residents, offsite storage facilities can be a fantastic long-term option to keep their valuables safe, especially when it comes to living with flatmates or housemates. If you're not yet ready to bring your belongings back into your home, don't be afraid to extend your current storage time.
Getting the most out of your offsite storage is easier than you might think. To find out more about offsite storage in North London, or to discover why choosing storage might be the ideal solution for you, get in contact with us at Ants Removals today. We'd be happy to answer any storage-related questions you might have.