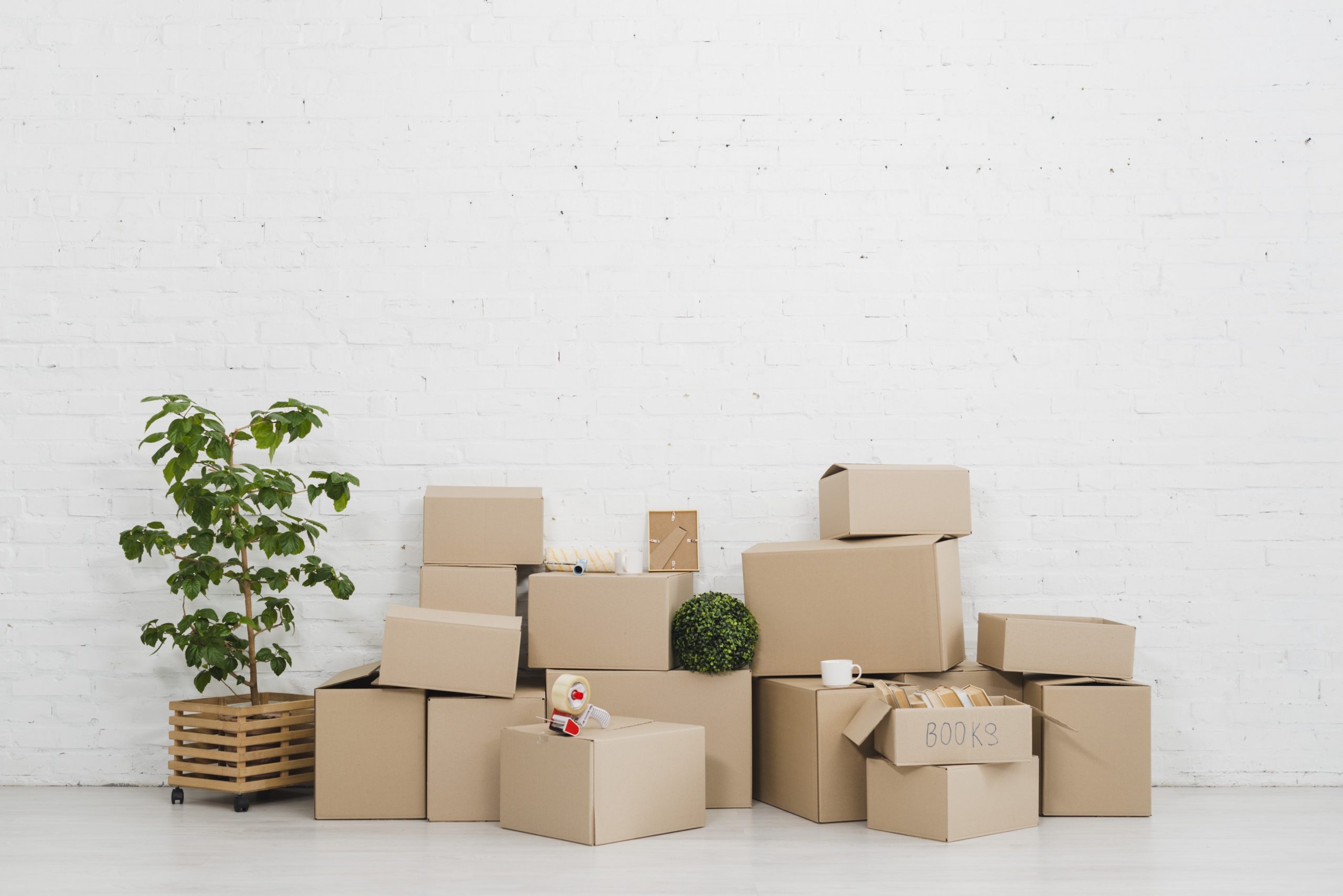 Moving house is a stressful time. Between boxing up and unpacking your belongings, arranging utilities and updating your address details, there is so much time and energy that goes into the whole process. If you've never moved before, you may not even know how to move house. The stressful process of house moving North London residents are all too familiar with can be easier if you are as organised and prepared as possible, so we have put together a moving house checklist to make sure the process is quick, easy and hassle-free.
Declutter
Before you even think about packing, reduce the number of belongings you have to move by having a thorough declutter. Sort out what you want to keep and decide what can be thrown out or sold. If you are moving house, North London charities would also appreciate donations. Not only does this mean less packing for you, but it also means there are fewer boxes for the removal company to take, which can cut costs.
Book a removal company
Packing boxes for moving house is challenging enough; make things easier for yourself by hiring a reputable removal company. This will save you a lot of time and hassle, and the house moving company will have years of experience in packing, handling and loading heavy and fragile items. For a house moving company north London locals can rely on, Ants Removals offers a professional, affordable and friendly service to make your move as smooth as possible. They can also offer tips and answer questions, like 'how long does it take to move house? and 'how far in advance should you book?'.
Clean the new house
The last thing you want is to be cleaning and tidying while so many boxes and belongings are in the way. When moving house, COVID can also be a concern. Give your new place a spring clean so that it is fresh and ready for your big move.
Pack the least used rooms and items
It's no use packing the kettle weeks before your big move when, chances are, you are going to need it every day. Start by packing the least used rooms (think lofts, spare rooms and garages) ahead of time and leave the everyday items until the day before or the day of the move. Packing early is never a bad idea either.
Pack an essentials box
After a long and exhausting day of moving into your new pad, the last thing you want to do is to be trawling through all of your boxes looking for cutlery and bedsheets. Make things easier on yourself by packing an essentials box. This will contain all the things you need to survive the first day (and night) of your house move; phone chargers, toothbrushes, drinks, snacks, bedding, etc.
Utilities
It's important to get all your utilities set up and working before you move into your new place. There is nothing worse than trying to move, unpack and ring companies up to get your electricity on all at the same time. Arrange your utilities ahead of time to ensure everything is working as it should be before you officially move in. This also gives you the chance to compare prices and make sure you are getting the best offers available.
Label and make an inventory
We cannot emphasise this enough: Label. Your. Boxes. You do not want to be left with dozens of boxes and no idea where anything is. It could not be easier to avoid this problem, just pick up a pen and write very clearly on each box what is inside. You should also make an inventory of all your boxes to make sure thing nothing gets lost in the house moving process.
Redirect your mail
If you don't know the person moving into your current property, it's a good idea to set up a postal redirection service. This will ensure any letters or bills you haven't changed your address on will still reach you.
Register to vote
Registering to vote at your new house is an important thing to remember. This not only allows you to have your say in any local or national elections, but it can also improve your credit score. This is because credit agencies need confirmation of an address, and being on the electoral roll is proof of where you live.
Double check everything
The last thing to do when you've packed up and moved out of your old home is to double-check everything. Look in every cupboard, clear out the whole loft and examine every nook and cranny to make sure you haven't left anything and the house is ready for the new owner.
Packing up and moving house is definitely a challenge, but by being organised and following this guide, you can ensure the process is as stress-free as possible. Ants Removals is an experienced and professional house moving company in north London providing safe, friendly and efficient house removals. Get in touch today to get a free quote.