Can you pack your home to move in a single day? These key tips will show you how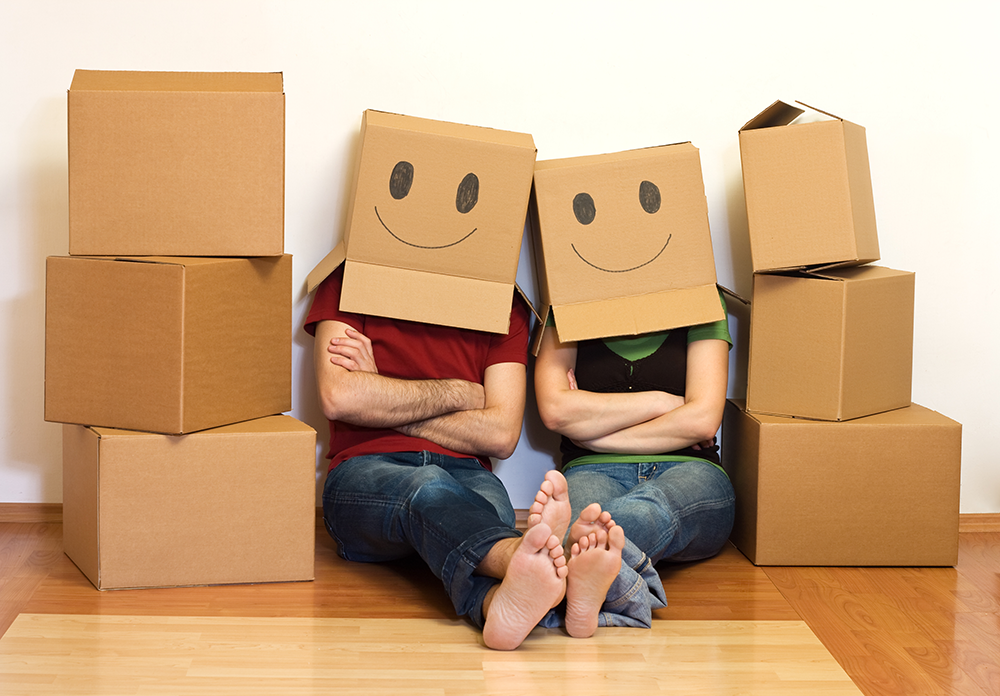 Are you a busy student, a professional, or do you have regular family commitments? If so, you may find moving house to be a hassle. Have you ever thought about how to pack your home to move in one day? Doing so could make the difference, allowing your house move to be completed as quickly and as stress-free as possible.
How do you do it?
The answer is simple – by hiring the services of an experienced removal company. Choosing a good removal services company can make the difference between your move staying on schedule or not.
What is a good removal services company? One that's able to understand your needs and requirements, work to your schedule, and provide a safe and dependable removals experience. That's what you're looking for, and that's why investing in a quality removals service always pays off.
What can a removals team do?
A great removal company will handle the hard work for you. For example, when you work with Ants Removals, we'll do all the heavy lifting to ensure your move is completed as quickly as possible.
All you need to do is discuss with us what you're going to be moving, and we'll do the rest. We have a team of experienced removals experts who will be able to ensure the right boxes and other removal packaging is provided. We'll quickly and efficiently prepare all of your belongings for transport, before moving them onto our specially designed removals vehicle. With that done, we'll drive with you to your new home, before unloading your belongings there.
This can all be done under your direct supervision, or you can just leave us to it safe in the knowledge that the job will be done properly. We'll treat your belongings with the same care and attention that we would our own. Everyone worries about letting a group of strangers loose with the items that make up their whole life; we understand that all too well. That's why we go the extra mile to make sure you are confident that we're going to get everything from your old home to your new one in one piece. It doesn't matter how large or small your collection is, your belongings will all reach their new home safely.
Finding the right removals company
That's all well and good, but you may be left wondering, "which removal company could I choose in London?" and the answer is simple; Ants Removals. Our removals team have over three decades of experience in helping our busy clients just like you take the stress and strain out of moving. It's our speciality, and we take it seriously.
We go the extra mile to ensure that every removals job is planned thoroughly in advance. This is what allows us to ensure that any removals are handled within a single day. This is perfect if you're a busy professional, a student, or if you have a family and your time is at a premium. You haven't got the luxury of going back and forth for days moving this and that. If you can only spare a single day and you need to get the move finished, trust Ants Removals to help.
Speed alone isn't enough, however – it also has to be paired with an ability to ensure that everything is handled with due care and attention. Whether it's your furniture, your art, your mementoes, your collectables, your musical instruments, your hobby items, or anything else that matters to you, we'll take great care of it. Everything will be thoroughly packed before being delicately placed on our dedicated removal vehicle for safe transport to your new home.
Don't take our word for it, though. Just do a quick search for our name and you will see our many testimonials and reviews attesting to the quality of our service. Whichever removal team you're going to work with, it's essential you do your homework and thoroughly vet them before you agree to let them handle your property.
Moving as fast as possible
So, which is the best house removals company in London? If your time is precious then it's the one that's going to help allow you to complete your move in just one day. If that's what you're looking for, you need to contact Ants Removals. We can help you get your move completed as quickly as possible, taking the pressure out of the process.
You'll be amazed at how quickly we can work. We'll take care of everything from item packing to putting everything in its new place. If you want to make the process even quicker, or there's something you want to be packed a certain way, then you can pack it yourself in advance. We can help you with any packing advice, to ensure your belongings are safe.
Whatever you need from your removal team, you'll find it when you work with Ants Removals. Our service is entirely tailored to you, which is why if you're looking for fast and reliable one day removals in London, we should be your first choice. Contact our team today to learn more about our service, or to get a one-day removal quote.