The hassle-free guide to moving house in London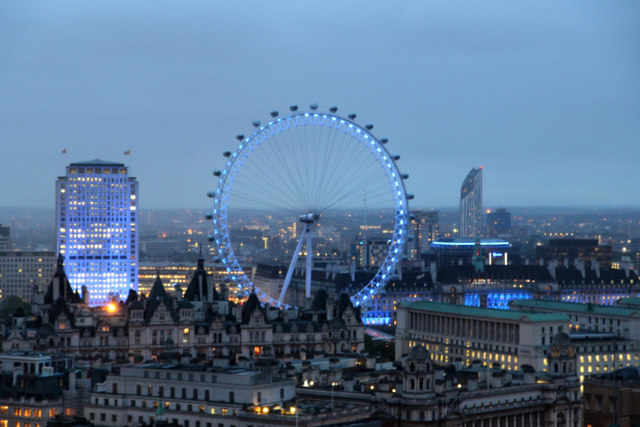 Are you due to be moving house in London sometime soon? Whether you're moving into the capital for the first time or simply changing postcodes, living in London is about as exciting as it gets. If you want to make your London house move as stress-free as possible, our hassle-free guide to moving house in London will get you into your new home with minimal fuss.
Create your timeline
Great planning is the key to hassle-free moving, so make sure you create a detailed timeline well in advance of your moving date. Start planning at least six weeks before your move and countdown to the day itself – our 15 useful tips for moving is a good starting point for creating a moving plan. If you really feel lost then ask friends and family to help or try this online moving checklist to keep track of everything you need to do.
Change your contacts
This might be the single most tedious part of any house move. You'll need a checklist that should include your bank, store card and credit card providers, the Council Tax office, your employer, schools and doctors.
You'll also need to arrange for your utilities and internet to be switched off and the landline disconnected, then reconnected at your new home. Utilities in London require at least 48 hours' notice for disconnection and reconnection and you may need to give your internet and phone provider up to two months' notice so you're not waiting for an internet connection once you move. If you decide to take the opportunity to switch providers, shop around using a comparison website to get the best deals for your new postcode.
If you're really pressed for time, then iammoving.com provides an online change of address service. You should also set up the Royal Mail redirection service so you don't miss any crucial letters or lay yourself open to identity theft during your London house move.
Pick the right removers
Now decide on your removals company. Making the right decision will take a great deal of the stress out of your move, so make sure they're a professional company that are members of either the British Association of Removers (BAR) or the National Guild of Removers and Storers (NGRS). Get a minimum of three quotes and ask friends and family for recommendations.
Remember that local knowledge is a real advantage for a London house move. For example, if you're moving into North London then Ants Removals offers a range of local services to make moving house in London a breeze.
Choose the perfect moving day
It's increasingly popular to exchange contracts and complete on the same day with Friday proving the most popular choice for moving in the UK. It's also the best day for moving house in London as morning traffic levels are statistically at their lowest. Try and arrange your move between 10.00am and 4.00pm to avoid the rush hour traffic, but bear in mind that London traffic moves at the lowest miles per hour anywhere in the country so allow plenty of time for your journey.
Once you've settled on the day and date, check the weather in case you need to pack a sweater or an umbrella in your moving kit and pay the Congestion Charge if necessary. You can pay up to 90 days in advance online, by phone or by AutoPay and you'll save if you pay in advance.
If any part of your move involves parking on a red route you'll need to get a special dispensation. Likewise, if you don't have a driveway at your old or new home, you'll need to scout out somewhere to park when you arrive. You may need to get a parking permit for your new neighbourhood or a temporary parking permit for the removals van. Your removals company should arrange this themselves, but visit the website of your new Borough Council to sort out a parking permit for a hassle-free move.
Clean and go
Moving is an excellent excuse for a thorough declutter so take the opportunity to be brutal and get rid of everything you no longer need. Now give each room a deep clean so you only need a quick hoover round once everything is packed in the van. Don't forget to prepare a welcome pack for the new owner with instructions manuals for any appliances, information on the local area and alarm codes. With any luck, the owner of your new home will have done the same.
On the day
Arrange for children and pets to be looked after and then hand over the keys to your old home. Consider changing the locks in your new house for the sake of security and do a thorough inspection to make sure everything is in working order. If you've colour coded or clearly labelled your boxes then direct the moving team to the right rooms and unpack the essentials. Finally pop next door to the neighbours to introduce yourself, before ordering a takeaway and a bottle of cold bubbly – the perfect reward for a hassle-free move!
If you're moving house in London and want the experience to be as stress-free as possible, contact our friendly, helpful and expert team to see how we can help you make it happen.