The graduate's guide to moving into university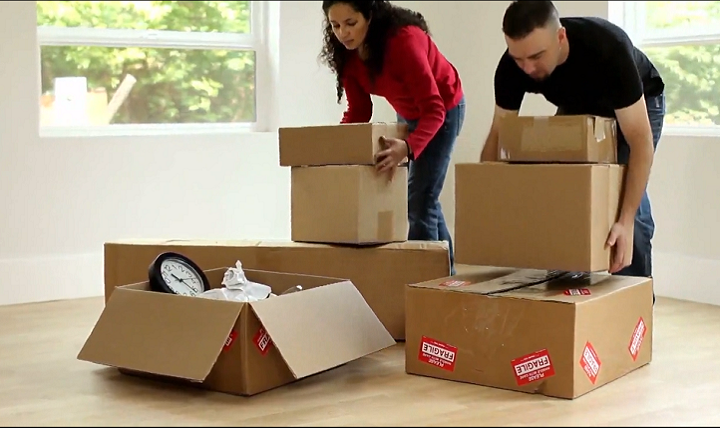 Moving into new university accommodation can be a daunting prospect and often proves an emotional whirlwind for first-year students. With parents in tow, they are often overwhelmed by all the organising and heavy lifting that simply must be done. But there are some things you can do to ease the pain of what might be a stressful experience and create less overall agitation for everyone involved. University is supposed to herald in a new, exciting chapter of your life; there's no point putting yourself under pressure for the necessary evil of university move-in day.
Preparation is key to a graceful introduction to student life as you get ready to embrace the fresher's week lifestyle. For you, a new chapter is about to begin and this guide is just a small part of getting you started on the exciting journey ahead!
Hopefully, setting off armed with these pointers will help you, and again your parents, find more tearful joy than anxiety on the day that you finally leave home.
1. Create a checklist
What you need to establish first is: what are the essentials, and which items can you leave behind? Yes, some of your possessions may seem too precious to ruthlessly leave to fend for themselves back in the family home, but you aren't likely to have much room to work with. If you've seen your room already, then you should have a solid idea on what will fit inside. Measure if necessary, but make some common sense choices: the treasured, coffee-stained bean bag gifted to you as a child will only prove a hindrance to your new life.
Once you've crossed off things you really do not need to take with you, write an in-depth checklist including everything from vital documents to clothing, sentimental items, and room decorations. This way you are far less likely to forget anything important.
2. Pack carefully
Having decided what you absolutely cannot go without at university, you'll next need to consider how you will package it all. Boxes, duffel bags, or any large bag really are staples of the uni student moving kit. A stash of flattened boxes and folded large plastic bags are practically fixtures of the under-the-bed space in any student halls and they will prove vital in the mad dash to return home for the holidays. Whilst suitcases are a staple choice for many, they take up a lot of space.
This is less of a concern if you are using a removals service, in which case a sturdy suitcase and strong cardboard boxes are the way to go.
3. Choose your mode of transport
If you are within driving distance then you can pack everything up into a car and away you go! Benevolent parents often feature here (they can prove themselves mightily useful, sometimes), but if you drive yourself, even better. Public transport – train, bus, plane – is more problematic and will force you to think hard about how much luggage you bring. It can be both massively inconvenient and costly, particularly if you're flying.
In these instances it makes a lot more sense to ship your possessions or alternatively hire a removals company to do it all for you. A professional and affordable removals company, like Ants Removals, pretty much guarantees you a stress-free move. Not only do you have the heavy lifting and travelling done for you, but you're also very likely to get it with a smile. Our experienced team are used to emptying and furnishing large houses in a matter of hours, so imagine how delighted they will be to help you fix up your new living space!
4. Or… store your boxes close to uni
For returning students who are lovers of convenience, or just people living a painful distance away from their university, this is definitely the best option. Short-term storage is offered by Ants Removals and its benefits are manifold; it is perfect for those particularly reliant on public transport but more than that, it allows you to travel light with just a suitcase. Keep the entirety of your room close to your digs, ready for the new term.
5. Make sure your boxes are clearly labelled
This one shouldn't really need saying, but just in case, it is absolutely true that you need to be sticking labels on all of your bags and boxes. It has the potential to save you a lot of time and makes life easier when you arrive on the other side.
6. Check what your halls provide
Various university halls will come with different features; you can find a full range of kitchen appliances and, if you're lucky, your kitchen will have the holy trinity of a toaster, kettle, and microwave. If not, you will have to bring your own or buy one with your new flatmates.
7. Pack the things you didn't know you needed
Once you've mastered the art of not packing literally everything you own – clothes and shoes are usually the worst offenders here – it's time to cram in a few items that you'll realise you can never go without.
7a. Extension lead
You may have no idea what you're walking into in terms of socket coverage, but let us tell you, it might not be pretty. There's a good chance you'll be given one socket with no hope of it ever reaching your bed. Buy a few extension leads in case you need to lay down extra infrastructure – student halls aren't especially famed for their contemporary design.
7b. Mattress cover
Your new bed may have had many past owners, so it is a good idea to cover yourself on this one. Though the springs don't do their job – it feels like a bed of nails and really it's just so small – you can do your best with little extras to make it a restful place to sleep.
7c. Buy an over-the-door rack
If you ever tire of the 'floordrobe' aesthetic all the rage in university halls, this is the best way to find space for it all. You stick your rack over your door and just hang your coat on it as you come in. It looks a lot better, too.
7d. Bring frozen meals
When you get to university halls and move in – hopefully it wasn't too stressful – it often feels like such an overwhelming and exciting experience that minor events like mealtimes get pushed to the side. A fresh student loan payment might make you feel rich, but no one can afford to live on takeaways indefinitely!
Freeze a few days worth of meals. It means you have meals available upon arrival and will ensure you have good food inside you during Freshers' Week!
8. Important documents – remember them!
Before you start packing, you should collect all relevant documents with the information regarding your accommodation and university enrolment. Being organised here can make your life simple and avoid any huffing and puffing, or even a dreaded trip home to retrieve anything, so it is best to start early. In this file you should have your acceptance letter, accommodation booking confirmations, and information pertaining to enrolment.
And remember: this extends to important documents from your 'previous life', such as your passport, National Insurance card, or any insurance documents should you be taking out a policy. Monetary documents related to your bank account or student loan will be required too.
One more tip: make sure that this file is not buried deep in your suitcase! Keep it handy in case you need to get it out on the day that you move in.
9. Once you arrive…
When you get there, the first instinct is usually to unpack everything and plan where it's all going. Putting up pictures can be a good start before putting your mattress cover and bedding on – this way your room will immediately feel more personal. Then it can be good to begin putting kitchen utensils, crockery and pans away. Your clothes shouldn't be a hassle and can come last.
Also ensure that you meet your new flatmates and get to know them. It's common to keep your door ajar once you arrive so that you can have a chinwag with anyone walking past and get to meet the people you'll be spending the year with! Leaving out biscuits or treats is a fantastic way to break the ice and get talking to the people moving in around you. Get out there, too: everyone in the surrounding flats are excited to be moving in. There are plenty of new friends just waiting to be established, right there in your building.
A little trip to the local supermarket is not a bad idea – avoid the closest shop if possible, as it will be more expensive – so that you can fill your shelves with food to get you through the first week. Fresh fruit and vegetables are a must, while pasta is a crucial staple (you'll see), but also make sure you get some comfort food for the nights where you're missing home.
But the most important advice when moving into university is enjoy yourself! The move is only part of the experience and with this guide, you can make it a stress-free one. Follow these tips and, with any luck, you will set yourself up perfectly for a new term full of possibility.